4 tags
6 tags
6 tags
4 tags
3 tags
4 tags
Parky's new brain: Has Julian Barbour solved the... →
rabraha3: parkysnewbrain: In his recent paper with Matteo Lostaglio and Flavio Mercati, Julian Barbour suggests a possible origin for the nature of time… Julian Barbour is well known for being a advocate for the 'Block Theory' of time (or Eternalism), that is that time doesn't really move, but rather already exists,… Some responses/reactions by Lee Smolin (friend and collaborator of Barbour...
5 tags
3 tags
3 tags
6 tags
9 tags
A Journey Into Extra Dimensions with Delia...
Extra Dimensions brought to you by Livescribe Further Reading Recommended by The Nature of Reality: Cosmos: Carl Sagan: The 4th Dimension In this scene from the classic "Cosmos" series, Carl Sagan imagines what happens when a three-dimensional character enters a two-dimensional world. FQXi: Taking on String Theory's 10-D Universe with 8-D Math In this article, discover how...
4 tags
4 tags
4 tags
5 tags
7 tags
3 tags
3 tags
(Astro)Physics: Time and the basic physics... →
rabraha3: That was not a typo. I will discuss the principle upon which modern physics is based: Maupertuis' Principle. I rather like this instead of Hamilton's Principle for reasons of time… They aren't quite the same, but very nearly. I like to summarize it to my students that nature is inherently lazy. These two principles are often called the principle of least action (kind of a misnomer, as...
4 tags
8 tags
Accelerated Protons Confirm Origin of Cosmic Rays
scipak: A new study offers conclusive evidence that cosmic ray protons within our galaxy are accelerated in the shock waves produced by supernovae. Read more about this research from the 15 February issue of Science here. [Image courtesy of Greg Stewart, SLAC National Accelerator Laboratory. Click the image for more information.] © 2013 American Association for the Advancement of Science....
7 tags
6 tags
Lapidarium notes: 'Elegance,' 'Symmetry,' and... →
insanelybohred: aminotes: 'Elegance,' 'Symmetry,' and 'Unity': Is Scientific Truth Always Beautiful? "Today the grandest quest of physics is to render compatible the laws of quantum physics—how particles in the subatomic world behave—with the rules that govern stars and planets. That's because, at present,  the formulas that work on one level implode into meaninglessness at the other...
7 tags
6 tags
7 tags
5 tags
7 tags
SciPak: Boson-Sampling Computers Could Rival... →
scipak: Despite the widespread research interest in quantum computers, no one has built a machine that uses quantum-mechanics to solve a computational problem faster than a classical computer. Boson sampling, a technique that uses the latest advances in photonics, offers a promising route to…
6 tags
6 tags
6 tags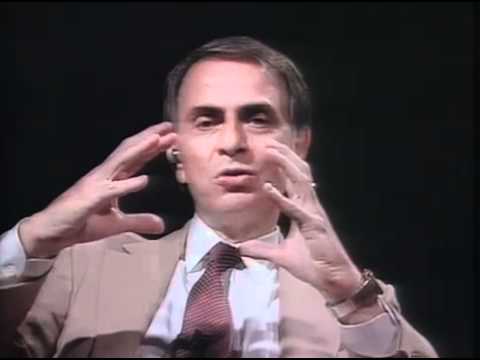 5 tags
6 tags
Exposing the Limits of IQ →
jtotheizzoe: In an incredible intersection of digital connection and modern neuroscience, over 100,000 people recently took part in the largest test of intelligence and cognitive ability ever undertaken. The results might disprove that there's any one measure, like IQ, that truly captures the broad range of mental talent seen in the world's population. Instead of "IQ" or any one component, it...
2 tags
House passes bill to rename NASA facility for... →
christinetheastrophysicist: The U.S. House of Representatives on Monday passed a bill that would rename NASA's aeronautics facility at Edwards Air Force Base in California after Neil Armstrong, the first man to set foot on the moon. Read More.
7 tags
6 tags
7 tags
7 tags
6 tags
Watch
skeptv: Hunting for the Higgs Boson Swissnex and CERN scientist discuss the hunt and discovery of the Higgs Boson particle. On July 4, 2012, physicists from two of the principal experiments, ATLAS and CMS, at the Large Hadron Collider at CERN, the European Organization for Nuclear Research, announced the first signs of the elusive Higgs boson, capturing the attention of the entire scientific...
9 tags
Who's On First? Relativity, Time, and Quantum...
Einstein's special theory of relativity calls for radical renovation of common-sense ideas about time. Different observers, moving at constant velocity relative to one another, require different notions of time, since their clocks run differently. Yet each such observer can use his "time" to describe what he sees, and every description will give valid results, using the same laws of physics. In...
9 tags
3 tags
5 tags
6 tags
5 tags
7 tags
3 tags
4 tags
hadron94: Women in physics - ATTENTION: Ladies,... →
hadron94: So, since August 1st - 4th is a big conference (which I probably won't be able to go to :\) in Canada about women in physics, I have decided to do blog promotion of all the girls have physics Tumblrs and who aspire to go into a field in physics, who are physics students, or who are physicists!
5 tags
5 tags
5 tags